A good port with many possibilities...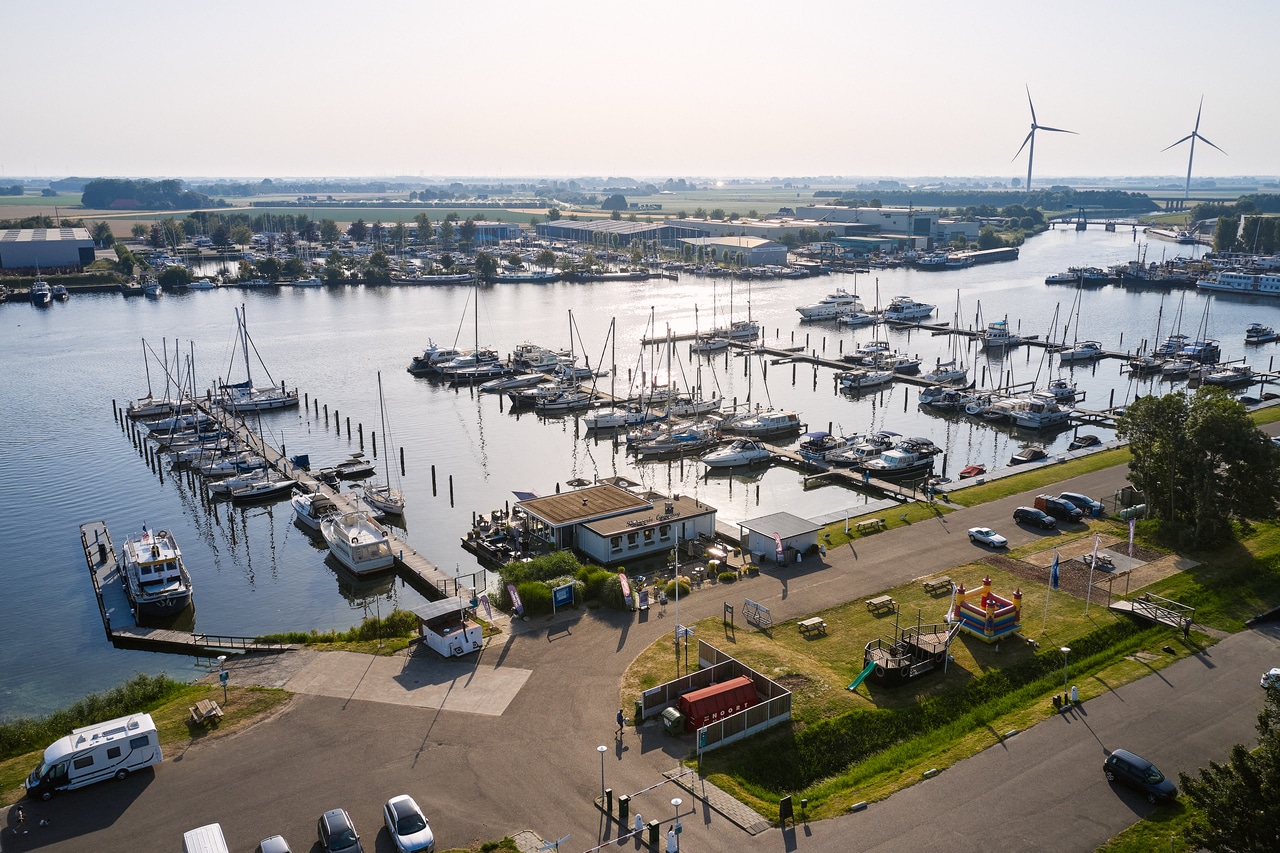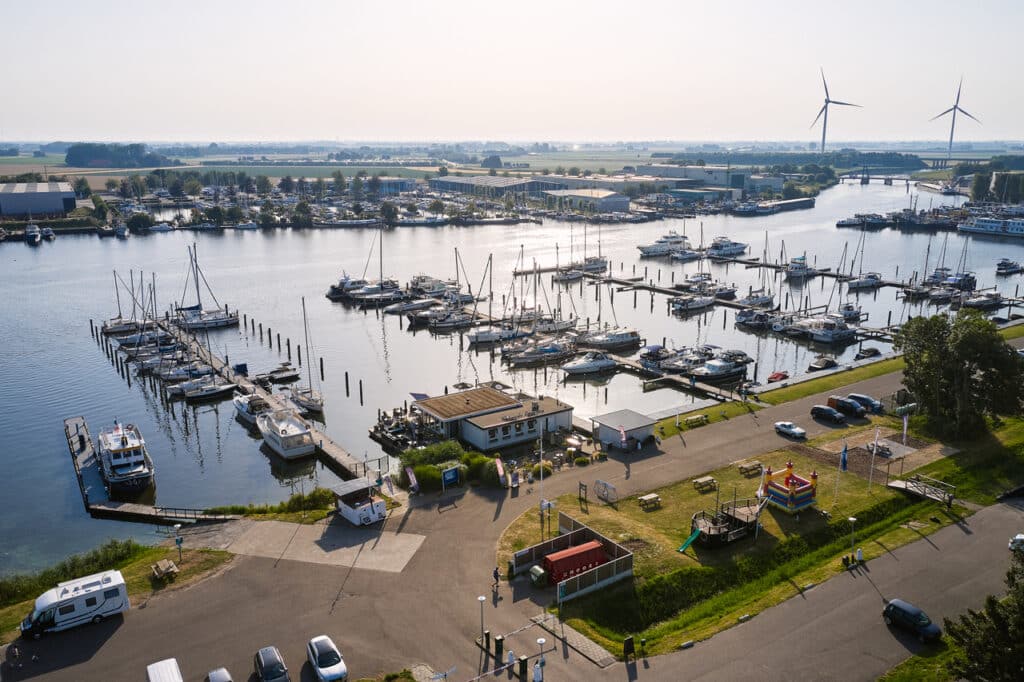 Jachthaven Waterkant is situated on a side branch of the Volkerak, the Dintelse Sas.
Because of its central location, both the waters of Zeeland, South Holland and Brabant can be reached within a short time.
A big advantage is that you are on fresh water.
Your ship will not grow and corrode as quickly as if you were lying on salt water.
We have room for 400 vessels in stalls from 10 to 18 meters with very ample exit possibilities. Some larger berths are available at the head of the jetties (up to 35 meters). All berths have their own electricity and water connection.
For berths smaller than 12 meters, you can choose between a fixed connection or use a connection with electricity meters. There are 2 to 3 drinking water tap points on all jetties.
If you wish to use a side pier, we can often accommodate your wish.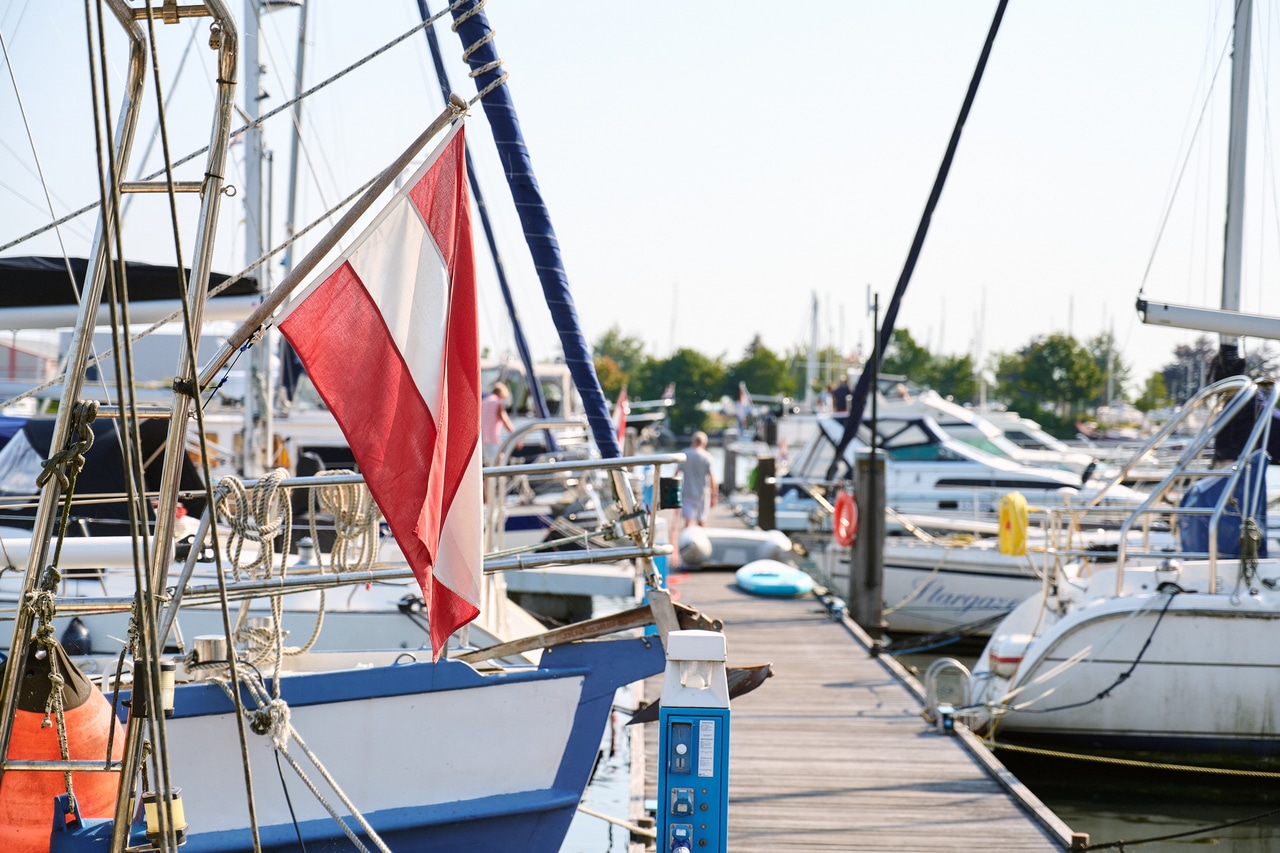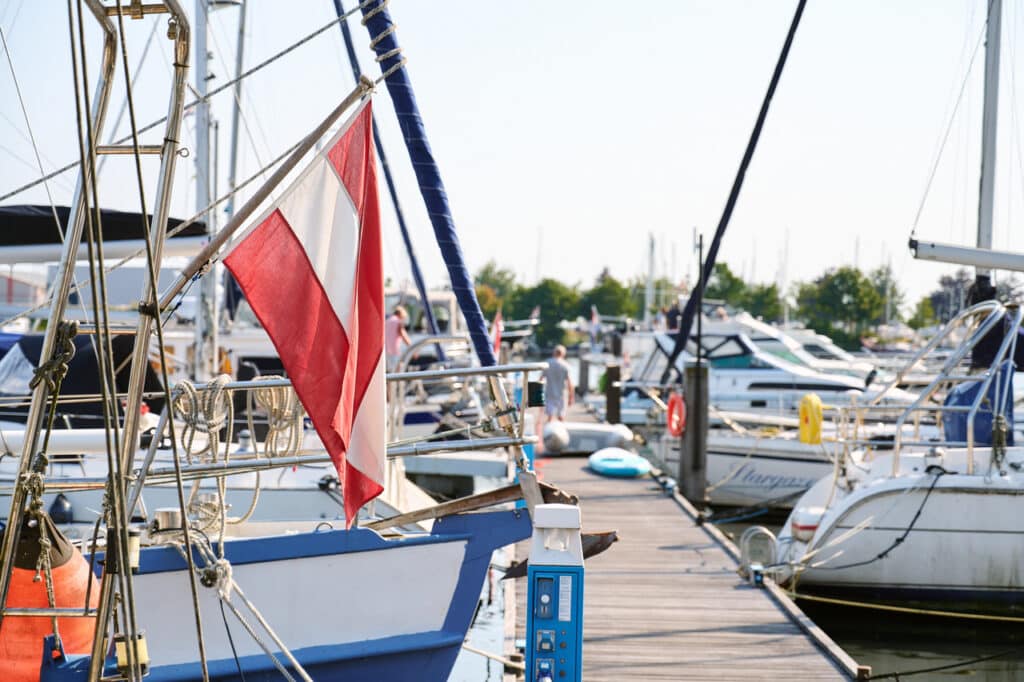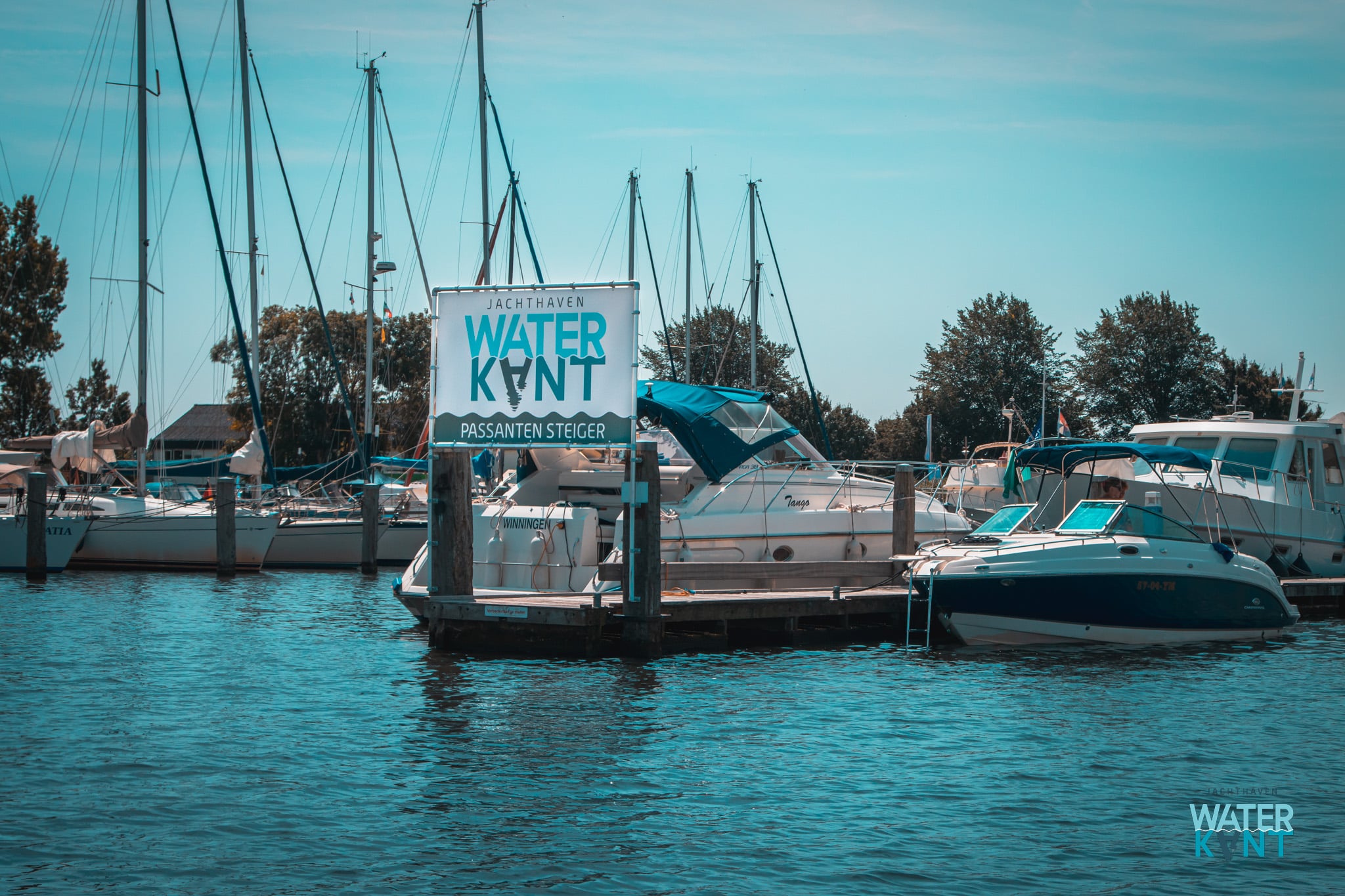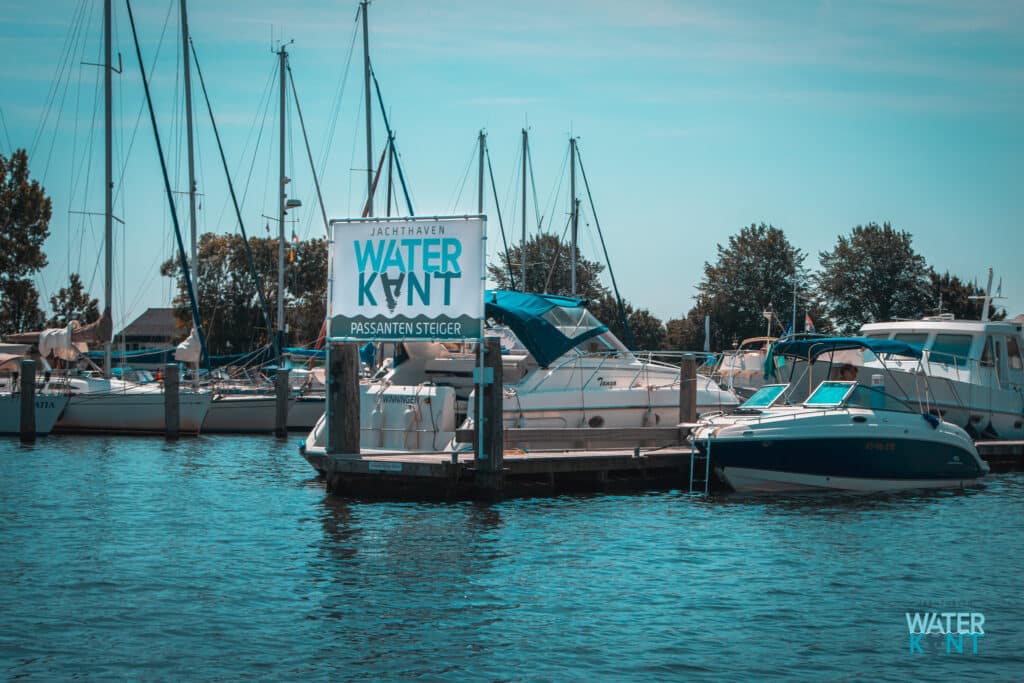 As a passer-by you are welcome in our harbour.
You can make use of the passers-by's jetty or a possible free box.
Would you like to inquire if there is room?
Call +31619745743
SMS or WhatsApp at +31619745743and you will receive an answer soon.
The use of shower, water and WIFI is free.
Electricity is available on the dock.
For winter storage of your ship across the harbor (100m sailing) you can use three companies with a maximum lifting capacity ranging between 12-25 tons.
For more information about the possibilities, send an e-mail to: haven@waterkantbv.nl
You can also contact these companies for rigging and maintenance.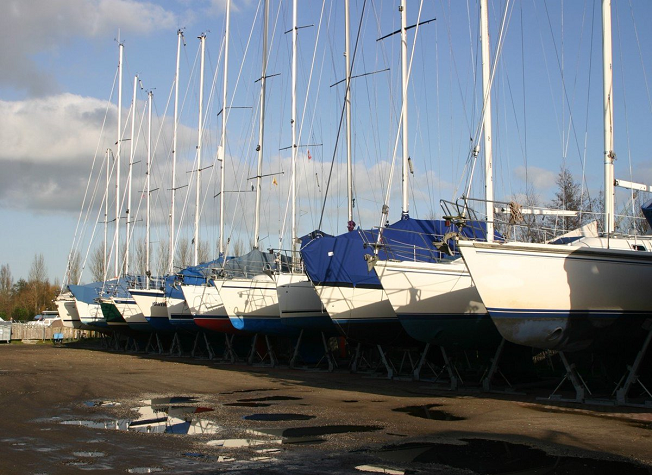 Jachthaven Waterkant is situated at the mouth of the Volkerak with a central location for both the waters of Zeeland, South Holland and Brabant. The marina is a short distance from the A29/A59 motorway and is therefore easily accessible.
Would you like a berth in a safe and pleasant marina...
Contact us for the possibilities